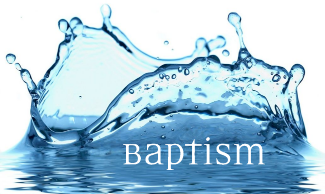 Parent(s) desiring Baptism for their child are asked to follow the steps below:
STEP ONE:
STEP TWO:
Attend a Pre-Baptism Preparation Course

In person or Zoom options are available.

If you have had a previous child baptized, but it has been more than two years since you have taken a course, please plan to re-attend.
STEP THREE:
Choose your child's Godparent(s)

Helpful guidelines to consider when choosing a Godparent/Sponsor:

Parents may choose one or two Godparent(s)/Sponsor(s)

At least one Godparent/Sponsor must be a practicing Catholic, the other must be a baptized Christian (Christian Witness).

A Godparent/Sponsor must be at least 16 years of age.

Baptized and Confirmed in the Catholic faith.

Practicing Catholics in good standing.

Godparent(s)/Sponsor(s) cannot be:

A Non-Christian

Anyone raised Catholic but has changed their religion or no longer practices the faith.
Catholic Godparent(s) –
Parishioners of St. Mary's –
Print and complete the Godparent Validation/Eligibility Form. This form is required.

After signing and completing this form, drop off or mail this form to the Rectory Office at the address below for the pastor's signature:

6919 Transit Road, Swormville, NY 14051

If the Baptism is at St. Mary's Swormville – no further action needed.

If this letter is needed for a Baptism being celebrated at another parish – we'll notify you when it is ready; pick-up is located on the table outside of Priest's Sacristy in the New Church.
Non – Parishioners –
Must request a Letter of Recommendation from the home parish they attend. This form is required.
Christian Witness –
Prior to scheduling your child's baptism, you must submit the applicable paperwork:
Registration Form

Belonging Baptism Online Course Certificate (if applicable)

Godparent Validation/Eligibility Form

Christian Witness Validation/Eligibility Form (if applicable)
If you have any questions, please contact the Catholic Education Formation Office by:
Please note: Baptisms are not scheduled during Lent.
Any parents that are non-parishioners or live out of town, must contact Father Bryan Zielenieski or Father Luke Uebler at the Parish Rectory (716-688-9380) for approval for Baptism at St. Mary's. Approval is also required from the Pastor of the church at which the parents currently belong.
Faith Enrichment begins at home with the family. Please review our Catholic Spiritual Development – Infant to Kindergarten to find ways to introduce our faith to your child(ren).